The official presentation of the art piece "s.h.e. & she" by Prof. Nataša Teofilović, was held at the Faculty of Philology in Belgrade on December 15th. The piece was acquired by the Faculty through the call for submissions of the Ministry of Culture and Information for financing artwork in the field of visual arts for 2017.
The piece "s.h.e. & she" technically represents a digital composite of 3D imaging and photographs that were placed and processed in such a way as to form a dynamic relation between the real and virtual portrait, through motion, gesture and color.
The author of the piece, Prof. Nataša Teofilović, graduated from the Faculty of Architecture, University of Belgrade. She completed her magister's and doctoral degree in digital art at the Interdisciplinary Art Studies of the University of Arts in Belgrade. She teaches at the Faculty of Media and Communication of the Singidunum University in Belgrade. She has held 16 independent exhibitions and participated in more than 120 group exhibitions in Serbia and the world. She has received many recognitions, the latest being the honorary award at the international festival of digital art Ars Electronica held in Linz in 2016. Dr. Teofilović has been cooperating with the project Knjiženstvo since the beginning and is responsible for its entire visual identity.
The piece "s.h.e. & she" was received by Prof. Vesna Polovina, on behalf of the Faculty of Philology.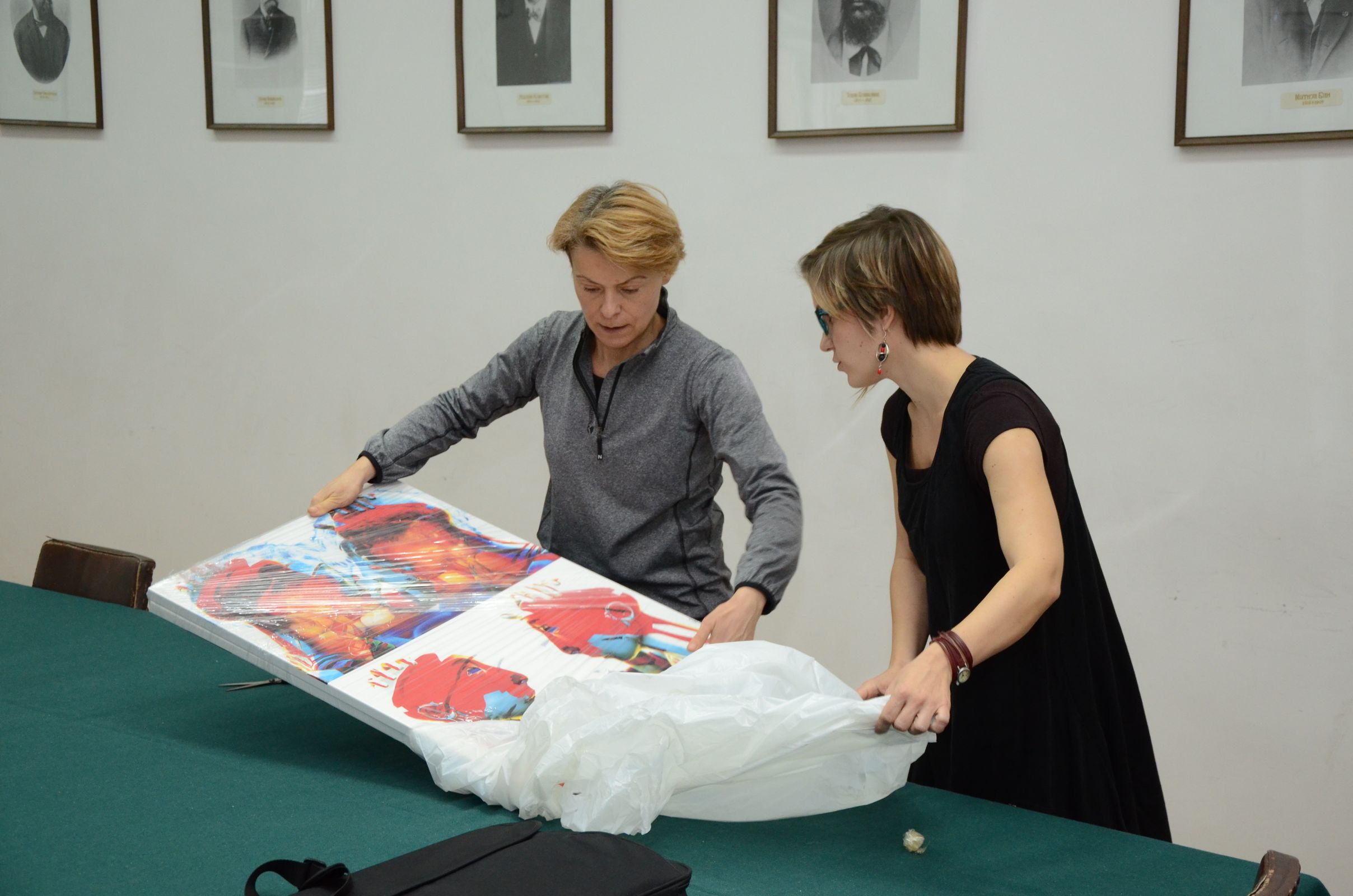 Prof. Nataša Teofilović and Dr. Ana Kolarić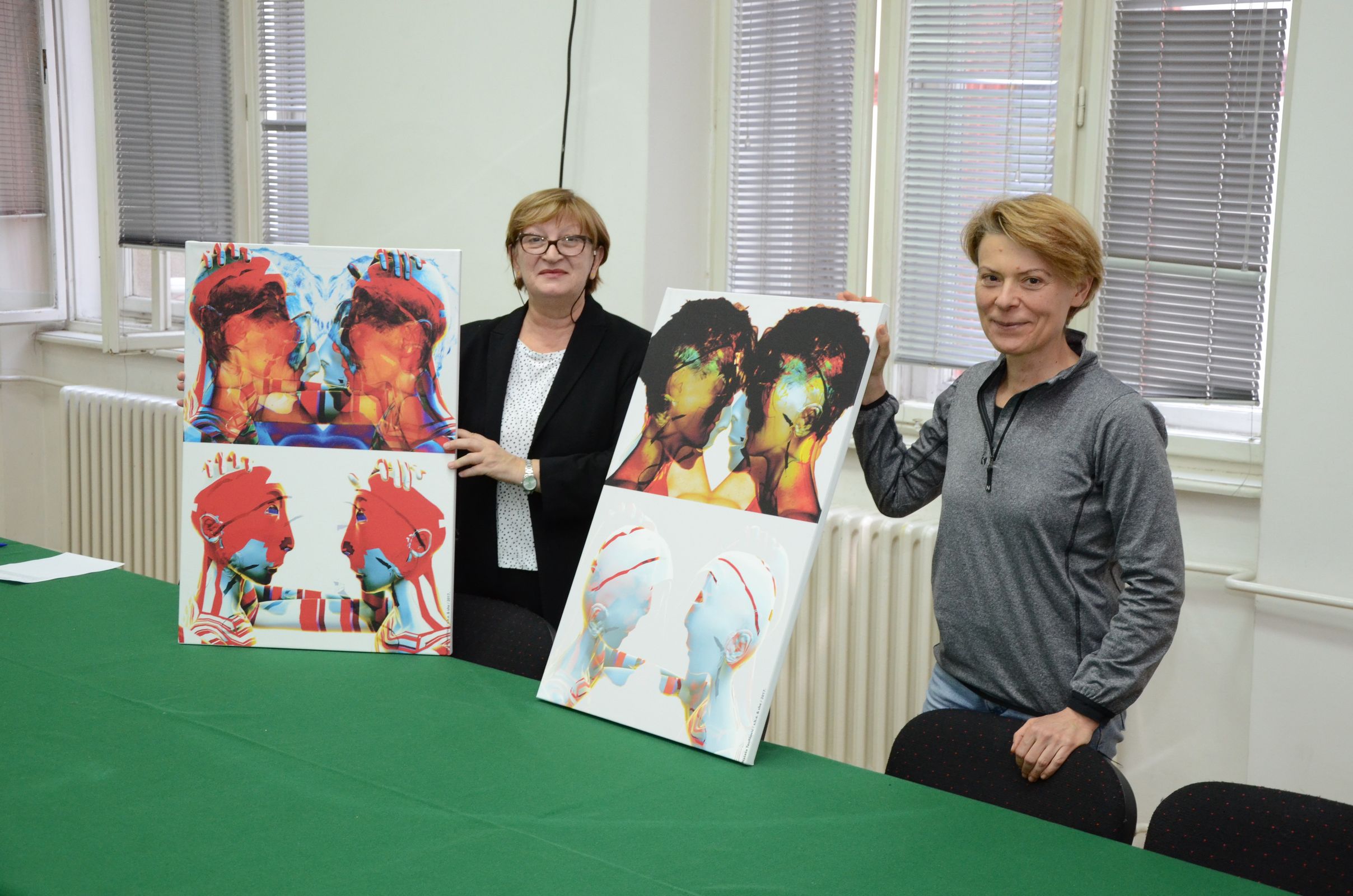 Prof. Vesna Polovina and Prof. Nataša Teofilović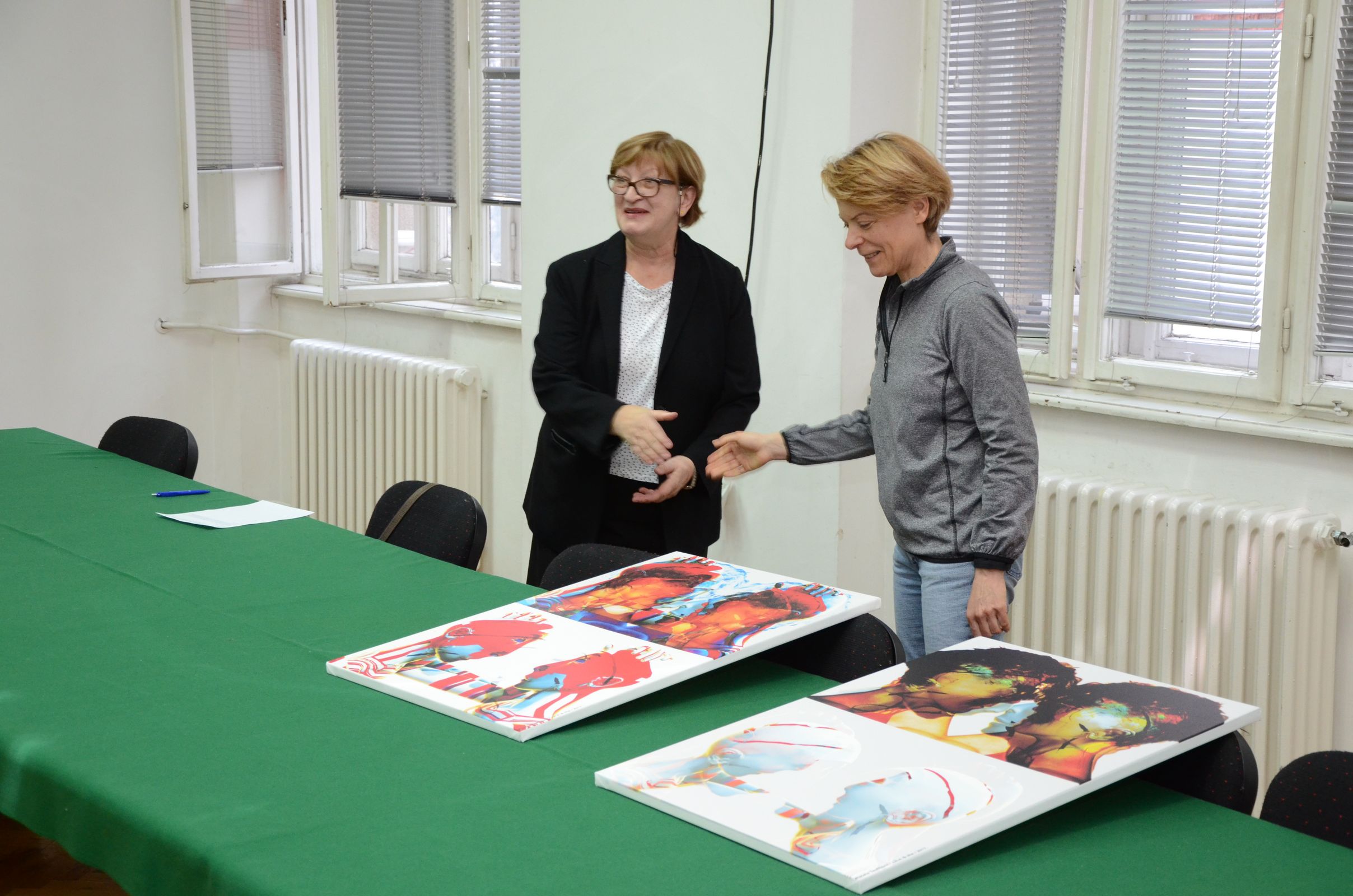 Prof. Vesna Polovina and Prof. Nataša Teofilović
holding the dyptich "s.h.e. & she"